SOUNDS OF HAMBURG | die Musik der Stadt: 1960–2020
Autorenlesung | Sounds of Hamburg streift durch sechs Jahrzehnte Musikgeschichte, zeigt die wichtigsten Platten eines jeden Jahres und erzählt über sie.
Der Journalist Alf Burchardt und sein Kollege Bernd Jonkmanns haben ein interessantes Buch veröffentlicht, ein Bilderbogen für Leser mit Liebe zum Haptischen, der zeigt, wie reichhaltig die Musik dieser Stadt in den letzten 60 Jahren war. 
Sounds of Hamburg. Die Musik der Stadt: 1960–2020
Gebundene Ausgabe
296 Seiten
Sprache: Deutsch
Herausgeber: Junius Verlag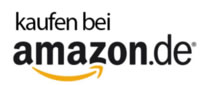 Am Anfang war Bert Kaempfert, der Erfinder des Easy Listening. Doch schon bald wurde es lauter, ungestümer – da gingen die Sechziger richtig los mit dem Beat auf dem Kiez, von den Rattles bis zu den Rivets. Gefolgt von den bunten Siebzigern, der Szene rund um das Onkel Pö und Udo Lindenberg. Abgelöst von den Punks, von Abwärts, von Slime, dann von den Neutönern wie Xmal Deutschland und Palais Schaumburg. Und weiter über die geschmeidigen Jeremy Days bis zum Hip-Hop von Fettes Brot und den Absoluten Beginnern.
Zu allen Zeiten fanden die Spielarten des Pop aus Großbritannien und aus den USA ein Echo in Hamburger Studios, Übungskellern und Schlafzimmern. Genauso spannend aber auch, was Musikern aus der Hansestadt einfiel: Tomorrow's Gift in der Krautrock-Ära oder Bands wie Blumfeld, Die Sterne und Tocotronic, die mit der Hamburger Schule eine ganze Bewegung lostraten. Nicht zu vergessen der Kammerpop von JaKönigJa und die unermüdlichen Goldenen Zitronen, die Bigband Die Meute und die Rapperin Haiyti.
Die Autoren
Alf Burchardt, Journalist (von Szene Hamburg bis Stern), sortiert seine Platten alphabetisch. Seit 1980 beginnt seine Sammlung mit dem ersten Album von Abwärts.
Bernd Jonkmanns, Fotograf und Herausgeber verschiedener Musikbücher, sammelt Platten seit seinem dreizehnten Lebensjahr. Das erste Abwärts-Album kaufte er noch in seiner Heimat am Niederrhein.
---
SUEDLESE SPEZIAL
Literaturtage im Hamburger Süden | November 2022
---